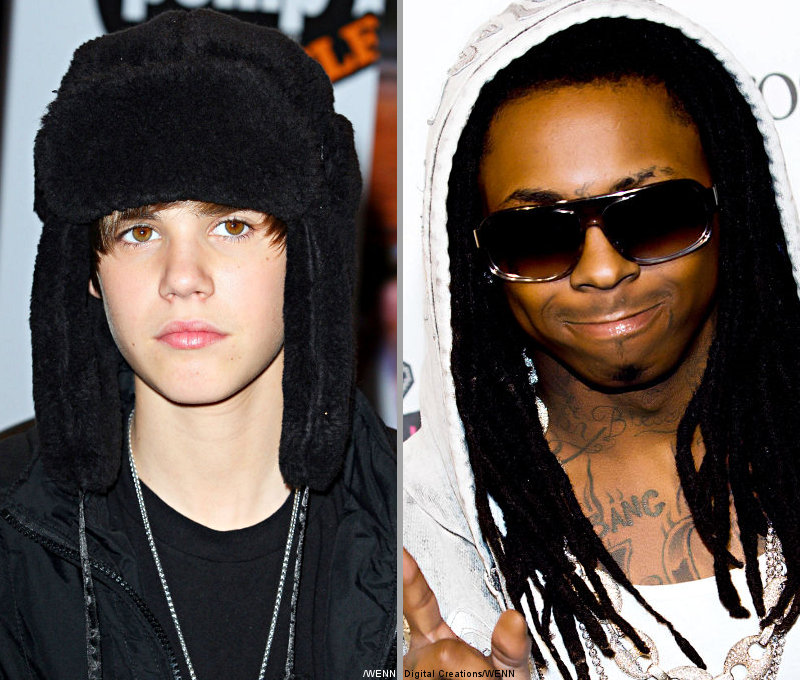 After collaborating with rapperLudacris and joining forces with reggae fusion singer/MC Sean Kingston, Justin Bieber is now longing to make a duet with Lil Wayne. "I want to work with LilWayne...once he gets out of jail," he told E! News during an event at Northview High School in Covina, California.
There is chance that Justin's duet wish could come true as Weezy himself has given a shoutout to the young Canadian pop sensation during a Ustream session on Young Money's artist Lil Twist's site. The rap mogul apparently has recognized that Justin fever already swept the country and he could be the next big thing in music industry.
Justin Bieber is preparing to release a new album titled "My World 2.0" in the U.S. on March 23. He recently tweeted about what to expect from the upcoming release, writing on the micro-blogging site "EXCLUSIVE NEWS ON MY WORLD 2.0- so happy with the songs the 2.0 part wont have 7 more new songs..it will have 10 MORE NEW SONGS!! LETS GO!" Additionally, he will appear in "Saturday Night Live" on April 10, serving as a musical guest and wishing to take part in one of the digital shorts.
aceshowbiz